With Microsoft Dynamics 365 Business Central 19, the ForNAV Customizable Report Pack also can print to Microsoft Excel.
In OnPrem, after you click Send to on the request page, you see the following: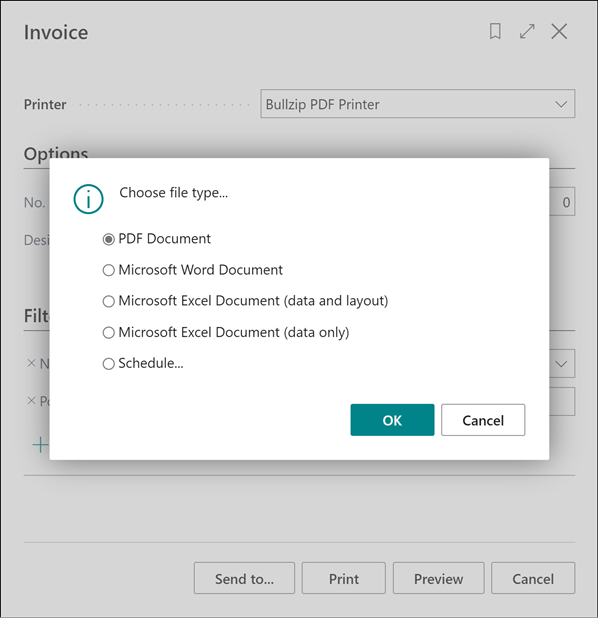 In Business Central Cloud (requires ForNAV 6.2 or later version), it works a bit differently because ForNAV piggybacks on the Word layout format. Here, in the Printer field, you must select either Excel – ForNAV or Excel Data – ForNAV and then click Print.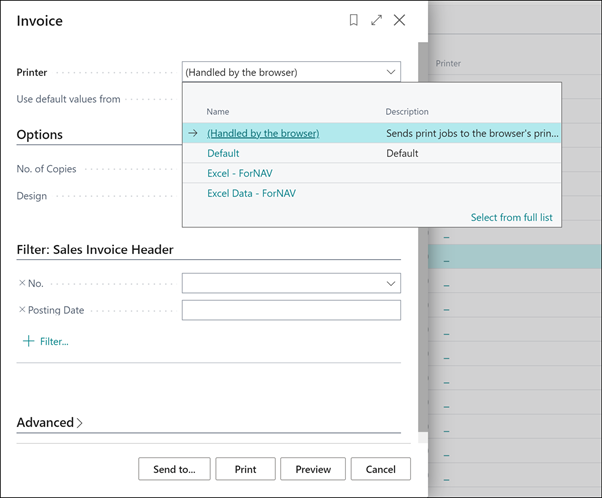 When printing to Excel, you get a result that is close to the original layout. For example: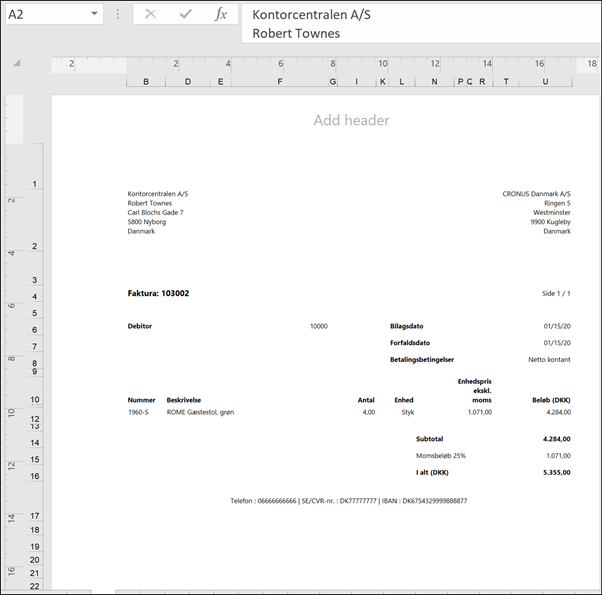 When printing to the Excel dataset, you get a hierarchical dataset view that contains the fields used in the report plus the caption in the local language. This means that the data can immediately be used for sums and/or pivot tables.

This offers a huge advantage over the output from standard Business Central Word and RDLC reports, where only column values are shown as a flat dataset, making it impossible to use without scrubbing the data.