It sometimes happen that your printout is missing special Windows fonts. This may be the case even though you can see the font installed in the Windows Fonts folder (typically C:\Windows\Fonts).
There can be multiple reasons why you cannot use the installed fonts.
Note: After the settings outlined below are changed, you should to restart your computer.
Cashed Fonts
Font information is often cached by programs. Therefore, you should restart both the server and the client after you install new fonts on the system.
File Security
Check that the user that runs the print job has sufficient privileges to use the font file.
Read-Only Attribute
Make sure that the read-only attribute is not set.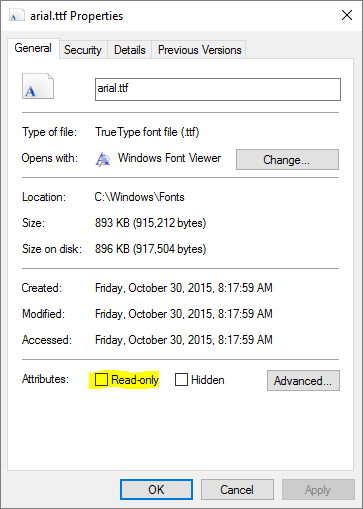 Language Settings
Depending on the user who installed the special font, it may only be available to users who are running the same language. To overcome this problem you can change the font settings on the machine, so that fonts are available to all languages.
Open the Fonts folder and select "Font Settings"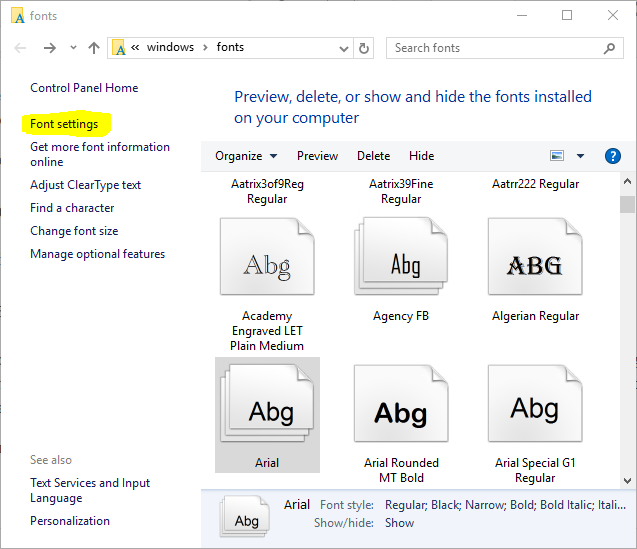 Then you uncheck the Hide fonts based on language settings.