When creating a new ForNAV report, it is very convenient to be able to upload the report in an extension directly from the Designer, instead of having to create Visual Studio Code extension, save the report, and upload the extension using Visual Studio Code.
However, having a lot of extensions containing a single report is not optimal.
Instead, you can use the ForNAV Designer to merge the report into an existing extension: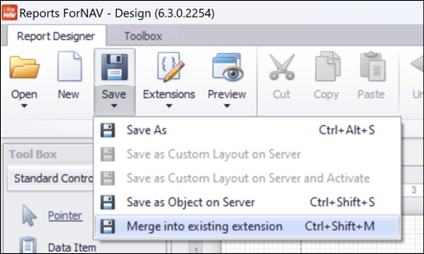 When you select Merge into existing extension, a list of extensions displays. The report will be merged into the extension that you select.