ForNAV supports the Swiss QR code for invoicing, based on the standards SPS 2022 and ISO 20022.
The following is an example of what the QR image looks like: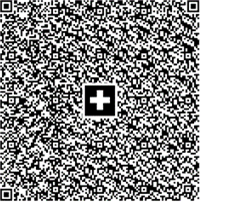 The image above was created in a ForNAV report using the barcode control.
The following are some of the barcode settings that produce the required QR code:
Symbology: QRCode
Auto-Module: No
Module: 4
Scale: 0.86
Show Text: No
Compaction Mode: Byte
Error Correction Level: M
Include Quiet Zone: False
Version: Version 25 (117×117)
The logo in the middle is a PNG image that you can download from the following link:
https://www.paymentstandards.ch/dam/downloads/swiss-cross.zip
Note: Combining images and QR codes is available in ForNAV 6.0.0.2087.